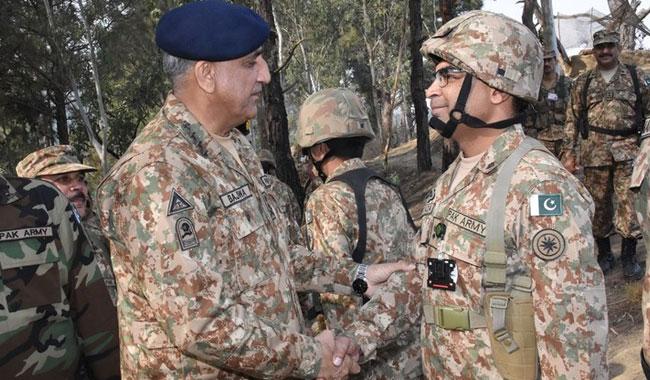 RAWALPINDI: Chief of Army Staff Gen. Qamar Jawed Bajwa visited the Line of Control on Friday and instructed Pakistani troops to stay prepared for Indian violations at all times, directing them to respond to Indian aggression with full force, according to the ISPR.
General Qamar Javed Bajwa, Chief of Army Staff, spent his day visiting Headquarters 10 Corps Rawalpindi and troops on forward locations on the Line of Control. He was briefed in detail about prevailing security situation at LOC in view of recent violations and escalation by Indian troops and the response given by Pakistani security forces.
"India's aggressive posture is aimed at diverting the world's attention from the atrocities its own troops is committing in occupied Kashmir," he said.
For lasting peace in the region, Bajwa said that the two nations must solve the issue of Kashmir in line with the resolutions of the United Nations. Lt Gen Malik Zafar Iqbal, Commander of the 10 Corps, received Gen. Bajwa at the Corps headquarters and later accompanied him during his visit to the Line of Control.